As a father what we do best to our children? We sometimes scold him/her on their mistakes, talks bad about them in front of others that leads to evoke the unlimited waves of anger and spoils the relationship with them forever. As a parent, we have to keep them always happy is a key responsibility of any parents. If we learned those tricks then our family becomes a happy one.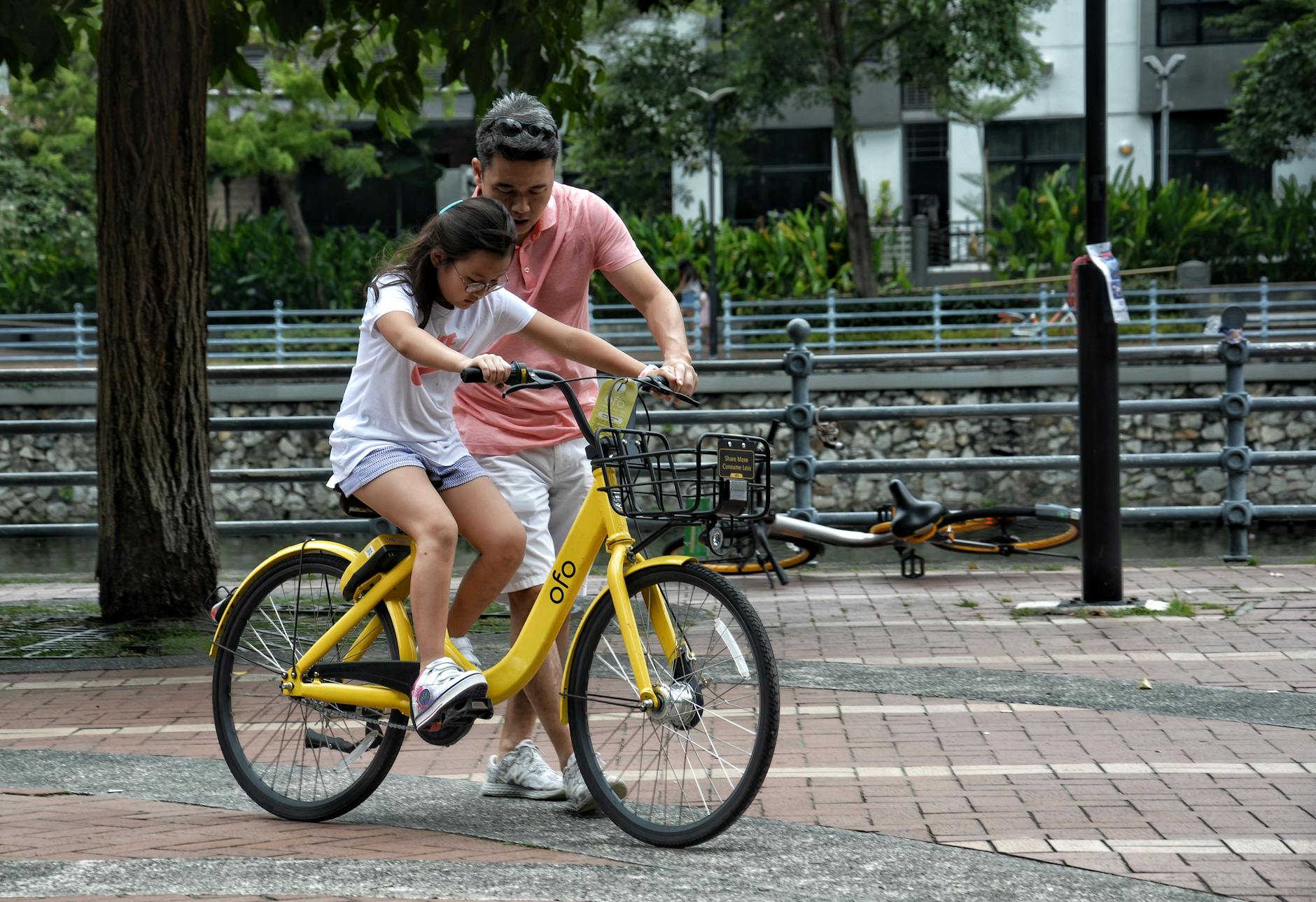 Father teaching daughter
As a father, the number of time we spend in our office, we have to reserve some time for our child too at home. Consider it is for your whole day stress reliever. As soon as you get home after you get refresh, just planned your kid's time not to go out with their friends, but spend at least an hour with you. This way you will get a company after your hectic office hours. Study them, ask their concerns - School life, teachers, friends.
From their regular life father has to identify the bad habits out of their regular activities. The problem kick starts from here if you miss this one.
With your kids, you have to be a mirror with them, they should love you as a friend. The best quality of their favourite friends and that quality should be present in you too. If it does then not to worry, be a mirror, you just have to reflect that nature your son/daughter love. Next day onward he will consider you like one of the best friends.
Shaking the hand and a smile brings a lot in the office, impress your boss and your life becomes easy for that day. If you start this practice with your kids when you return home then what will happen? Your son or daughter tells you the truth about their life, gradually they will keep you updated about them and you will feel good, you will share their stories with your colleagues, friends while on the lunch break.
If you made such level of understanding between both of you then the situation is in your hands, take them at their favourite places, do some shopping and surprise them, find their happiness and follow it. Every time on their mistakes, end with a great example which they could learn fast and avoid their next mistakes rather than slapping them. Remember the anger brings only anger, it never seeks for peace.
We get calls from the office, on the urgent and priority we have to finish that task, just consider one more call in your daily life, keep update with your kids what is happening in life. One call at least in a day, not necessary you should call, make him/her love calling you and sharing you whatever happening in school.
Most of the parents do not talk dirty and that is a great thing, but talking about sex with your kids is not bad, it just makes you 100% friend. Talking on a topic of sex, science student will not hesitate to talk with their parents. This is a subject that most of the bad links attached and then only you can take cares of your kids and secure them from taking a bad decision in their life. The mothers should have this topic for a conversation with their daughters. Simply sharing them bad things about the others will make more comfortable leads the examples in kid's life.
Never forget, always talk good about them in front of anybody, a kind of respect for you will occur in them. Even though they are lagging behind some part of the study or behaviours, say positive always and go positively. The positive flow would make him/her back on the track and one day you will see big changes in terms of everything.
The most important, you always have to give then a kind of respect that he/she should never forget, even you die, they should talk good about you. Implementing these things will bring you a great father and your family of society.