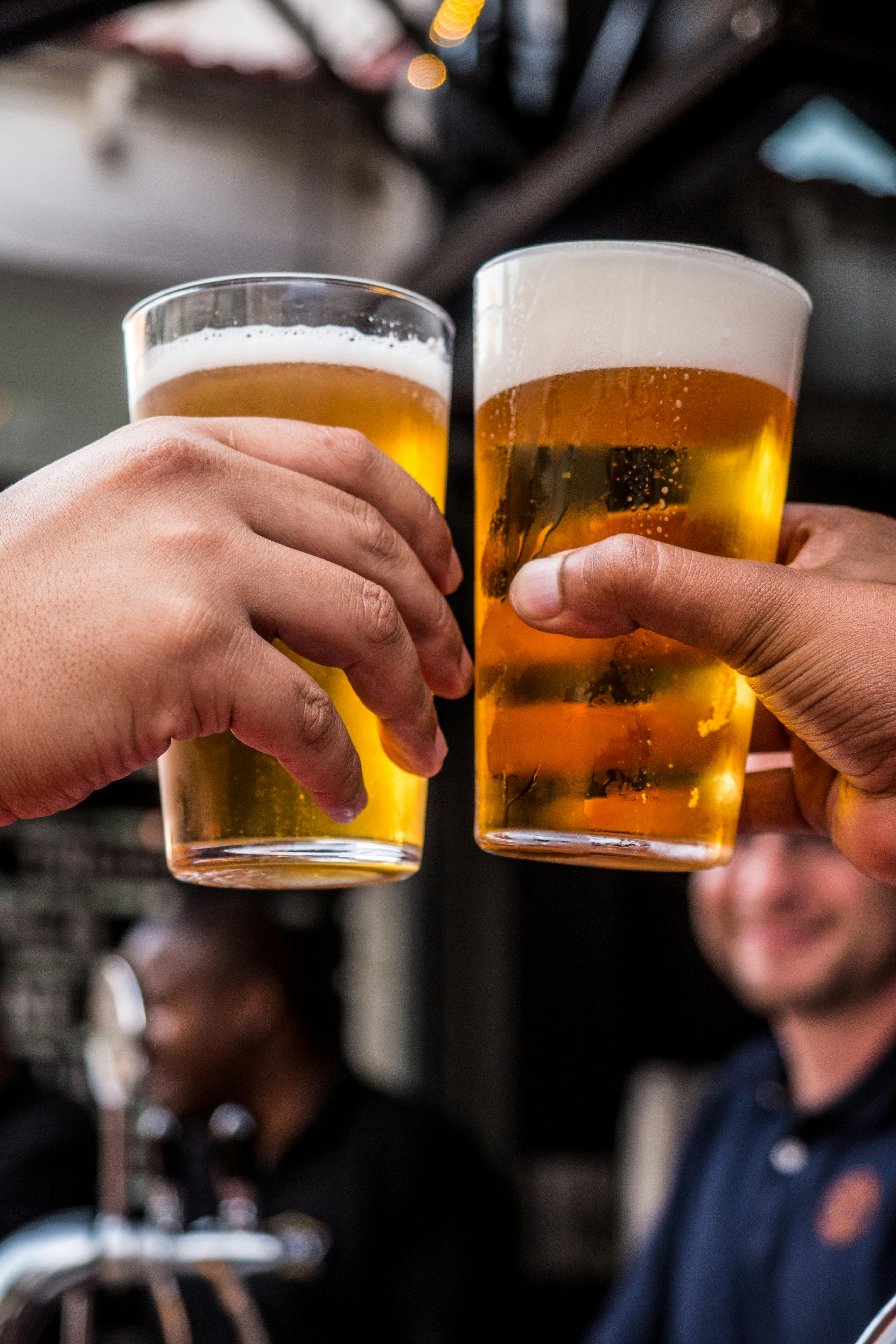 After a long time, I touched the cold bottle in the hot summer, the beer was ready to ooze out of it and was waiting for gulps into a strong muscular hot stomach that was craving and hungry enough to meet each-other desperately. After a 20 km traveling in the Vidarbha, the hottest place in Maharashtra, India.
A thought that was going for many months, Once upon a time I was having a beer every weekend but since I got into married life, it was quite difficult to maintain that habit. My stupid part of the brain reminded me thousands of time, the time spent with my bachelor friends evoke the ideas over and over again.
My positive thoughts from my wife and a child resist many times not to go for alcohol. Finally, last night my cherish days burst into the happiness that my positive thoughts couldn't hold anymore. I soon as I rushed into the hall, I kicked off my shoes, picked up the sack of my office, wore my homy slippers and quickly disappeared.
Last night, my little small and lovely family went to my native place. After see off them I returned back to home in the hot summer, traveled in my car's annoying and frustrated AC that I was trying to repair for the last two days- the blower fan was not working. Later, I discovered that It was just a matter of loosed wiring of the ac.
Daring again going into the hot sun on the bike gave me little pleasure of warm air but still was feeling better. That at least made me dry from my stinky sweat. I came back in 10 minutes with a bottle of chilly beer. I already had told the shopkeeper that I am so exhausted and I need a frozen beer. I was pretty sure that till I return back home, its temperature going to rise.
I was so happy I after I made my seating arrangement, a snacks bowel, Biryani, salted peanuts. All was handy and switched on the TV, closed all the windows and curtains, made my room all dark. It was such a dark that I had to put a light on. Now all was set, I turned my TV channel to
Star Movies
and took a sip of my most awaiting icy beer.
I as swallowed my first gulp, my face signed of a weird taste. It was obvious, the man was drinking the beer after a long time and my bad habit was almost overed and many times my positive mind tried to resist it but it couldn't and I bought the bitter taste. For a moment I was dumb and waited to give sometimes to recalled my old memories that how I used to finish in few gulps but now a bit was difficult to digest. I understood the simple reason.
If the man starts eating, drinking or smoking. In a few days it becomes a bad habit and then body start living in a different phase, unhabitual era and then it keeps adjusting its hormone. After a few days, the brain starts functioning in such a way and send the signals to nerves want more and more...
I tried the second gulp and I vomit my lunch. I just threw my beer bottle into the dustbin